EMRO Doctors offers one-stop virtual space for primary and secondary cancer opinions.
Our platform provides surgical, radiation and medical oncologists digital tools and structure that allows safe and timely connection with cancer patients and health care providers towards discussion of cancer diagnosis and available treatment options.
Our platform, EMRO.Cloud, provides a safe environment for deposition of patient data, exchange of information and diagnostic results between cancer care providers and patients. Our AI based technology and patient centric focus will enhance care coordination, improve efficiency, and enhance quality of care.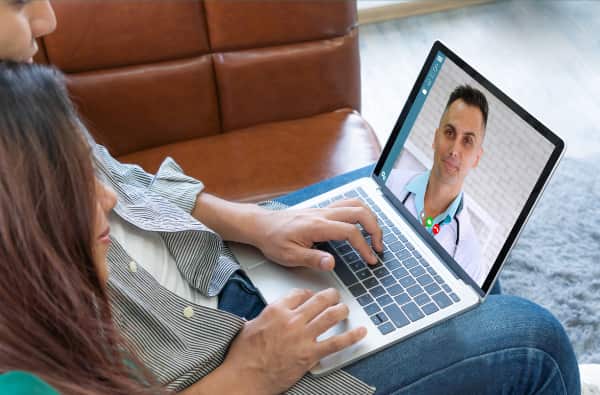 Our membership-based* access to EMRO.Cloud will enable the following:
Access to Personal Virtual Office
HIPAA compliant video conferencing.
EMR access through built-in APIs.
Diagnostics view tool.
Integrated booking system.
Admin access.
Enhanced Care Coordination
Access to entire care team.
Easy diagnostic referrals.
Simple appointment booking and rescheduling.
Reliable reminder system.
Improved Efficiency
Easy and fast access to patient records.
Time saved per visit.
Summary of patient provided by AI technology.
Multiple options to communicate with patients.
Direct access to diagnostic centres.
Automated referral system.
Easy report generation.
Improve Clinical Outcomes
AI based algorithms that predict best treatment strategies (data analytics).
Clinical trial on predictive digital treatment suggestions.
Improved Patient Satisfaction
Access to care anywhere and anytime.
Time saved per visit.
Patient specific treatment strategies.
Easy communication with patients through email and video conferencing.
Fast secondary opinions.
Access to entire care team.
Easy report sharing.
Improved Clinical Access
Network of oncology professionals.
Integrated Electronic Medical Record Keeping.
Access from anywhere and anytime using any digital platform.